I have been ragging about people replying to posts and including in their posts everything that has been posted before. (WE [I at least] DO NOT WANT TO READ IT ALL AGAIN---WE HAVE ALREADY READ IT)
I think I see the problem:
When people reply to a post, they click on the "reply" button where the black arrow points, which automatically includes all of the stuff that came before. It becomes almost impossible to find what you wrote in that mass of redundancy.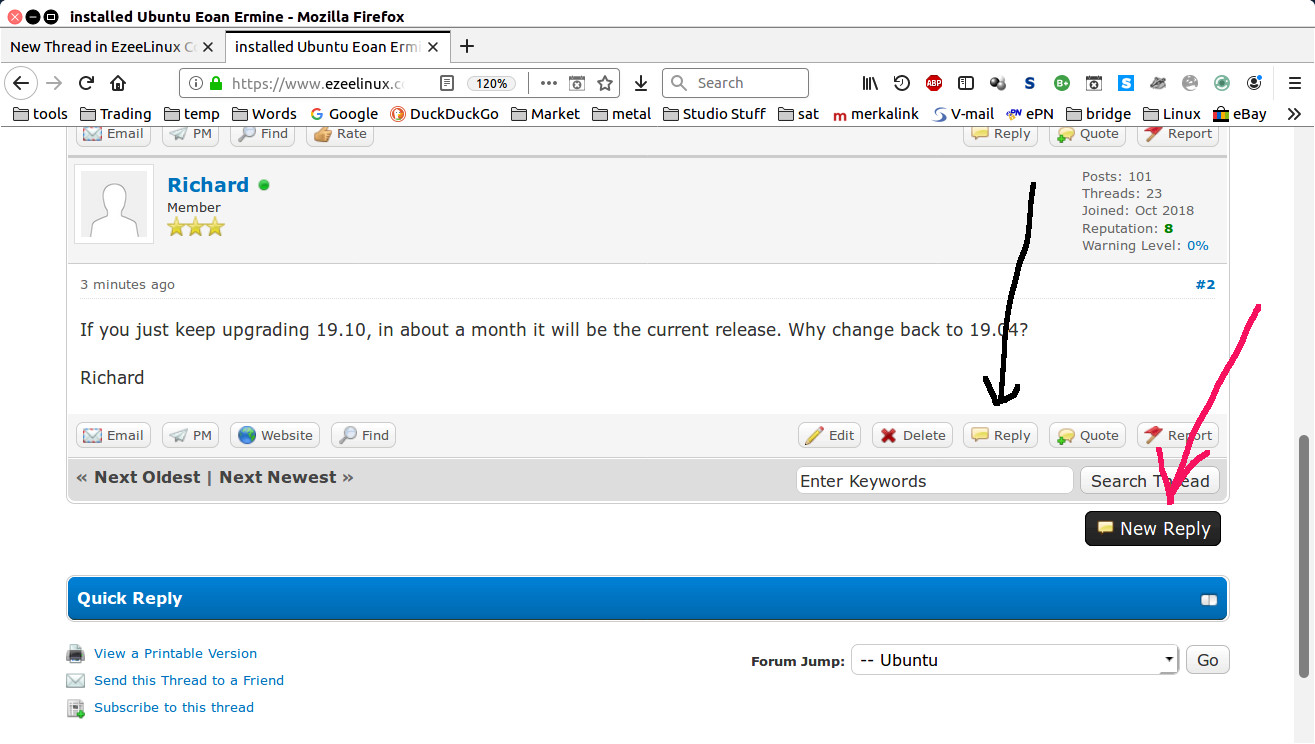 Instead, if you were to click on the "New Reply" button, (where the red arrow points) you will produce a clean post that people can read.
Pardon me if I am an old grouch. I love the stuff posted here.
Richard